[ad_1]

Creating quality content is hard but having the right tools that give you more time to write and research can help you create a better article
As a free word processor, Google Docs is really amazing and its ecosystem of add-ons makes it even better.
Google Docs allows you to create, edit, and collaborate on word processing documents with anyone with a Google account. You or your collaborators can suggest edits, track changes, and even work offline.
We've rounded up seven must-have add ons every blogger should try. Hopefully, by reading this article, you'll get an add-on that's ready to boost your writing skills, creativity and productivity.
What are Google Docs Add-ons
Add-ons are extensions that you can add to your Google Docs WorkSpace to help you work more efficiently. They are similar to browser extensions which allow you to save time when working in your browser, like Google Chrome.
Add-ons add new functionality that Google Docs it previously lacked. Essentially, you gain more features that improve the way you work on Google Docs. Add-ons are available for all the Google WorkSpace suite, including Forms, Gmail and Spreadsheets.
For example, you can edit without leaving the document and insert text snippets right from the sidebar.
That said, let's check the Top 7 Google Docs add-ons for bloggers in 2022: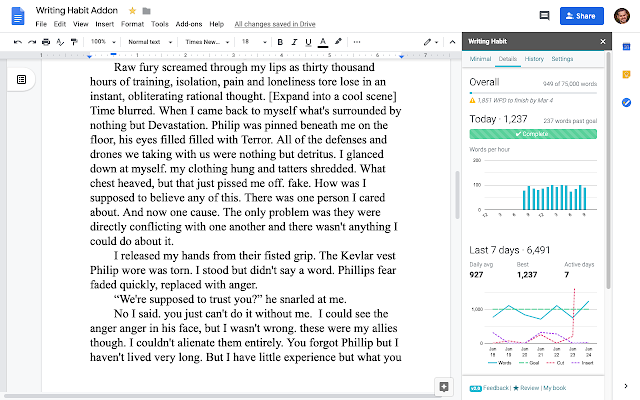 Track words written over time, active time, WPM, multi-doc tracking, goal forecast based on amount written, 180 day history, writing streaks, and progress against goals.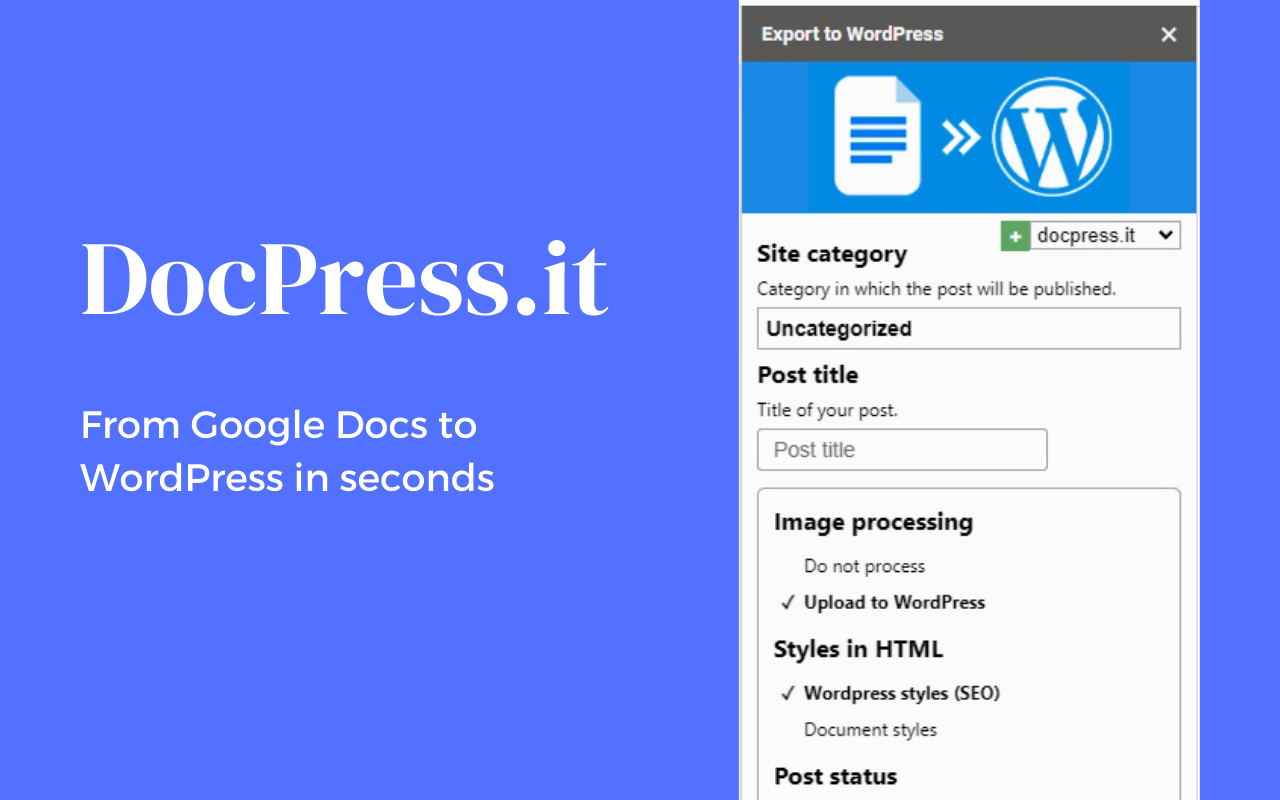 DocPress is a great productivity tool for bloggers as it can export articles to your WordPress blog without having to download or copy paste. Your article will keep the formatting and styles and it will export images as well.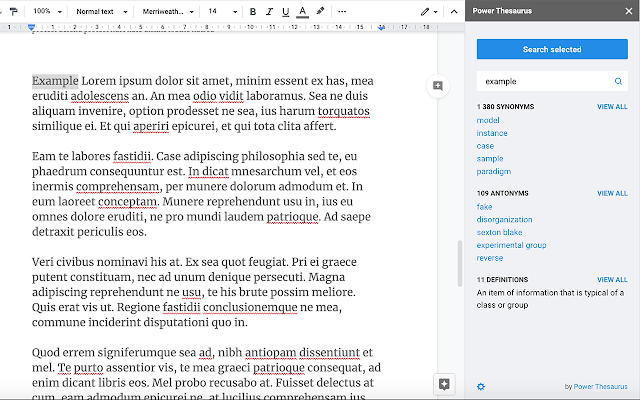 "Thesaurus add-on by PowerThesaurus.org for Google Docs. Access and use as a replacement most popular synonyms & antonyms."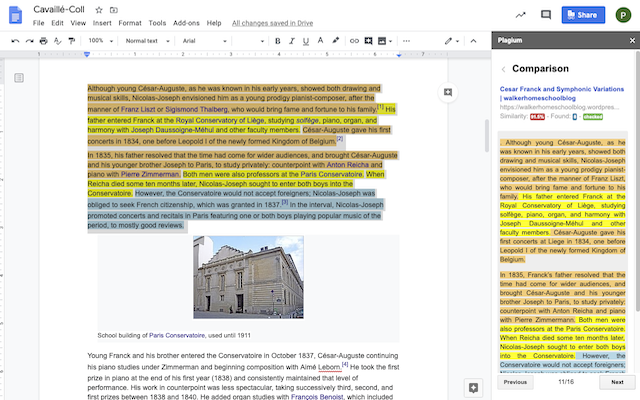 "Plagium helps ensure the originality of a text by detecting and identifying possible plagiarism (or general content reuse)."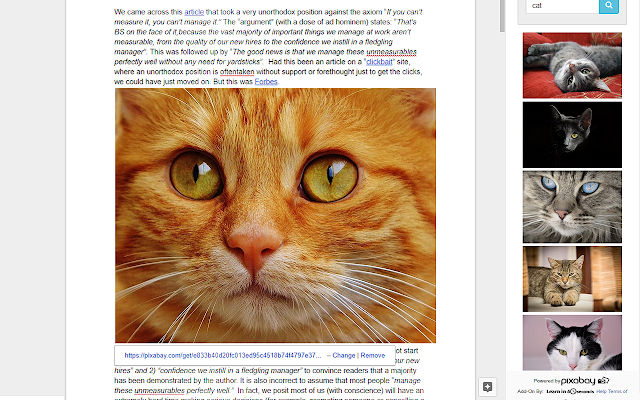 "Use this add-on to choose from thousands of striking, beautiful images and insert them in your Google Docs document, all without worrying about copyright. Pixabay images are released under Creative Commons CC0 into the public domain."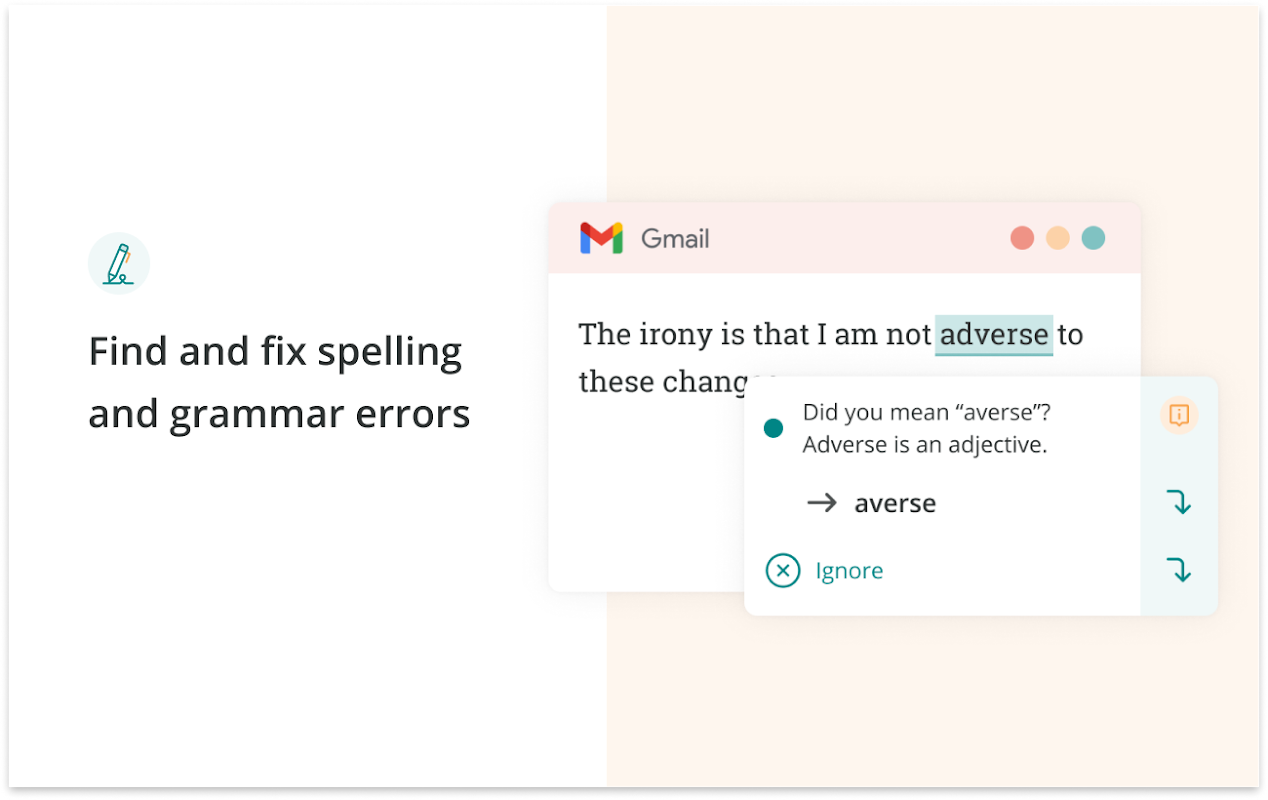 "For the smarter writer. A grammar checker, style editor, and writing mentor in one package. Learn how to improve your writing. Also includes a plagiarism checker."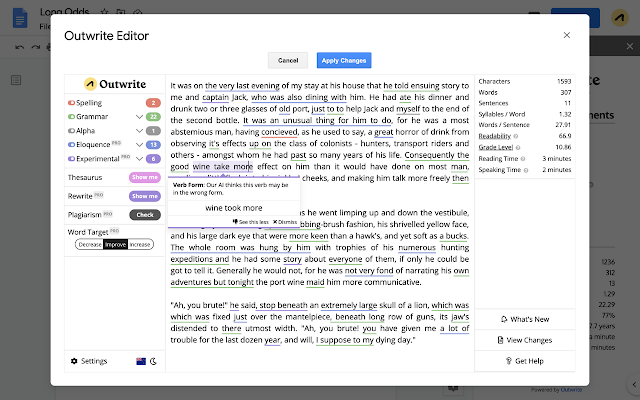 "Become a better writer with Outwrite for Google Docs. Our powerful AI writing assistant is more than just a grammar and spell checker—it helps turn your ideas into powerful sentences."
Conclusion
These seven excellent Google Docs add-ons for bloggers can be used by any Google Docs user. However, you don't need them all, install the tools that fit your needs most, the ones you think you're most likely to use frequently and bring the most benefits for you.
[ad_2]

Source link